–observations and opinions of Melanie Garell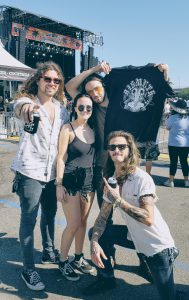 It happens every now and again…a revolt against what exist which often creates a new genre. Are we all out of genres?  Maybe..maybe not.  I think music history is finally old enough for us to see the patterns.  My generation rejected the hair bands of our youth and fell right into grunge;  not to mention, the 1990s era of the woman, a clear backlash against a male dominated field.  The current generation is at it again…can you see a trend while it is happening?  I think I am.  I watch vocalist like Bismuth's Emma Garell, Them Evils' Jordan Griffin, and Triple Goddess' Frank Sacco light up when they find someone who wants that old raw sound back…you know the one…Sex, Drugs and Rock n' Roll!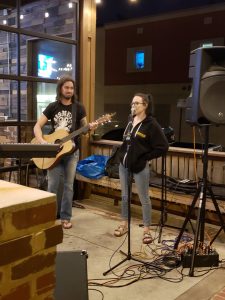 Elements and Artifacts:
I thought long and hard about finding the common thread between Them Evils, Bismuth, and Elements and Artifacts.  Other than bismuth is an element and sometimes elements can be evil…  Elements and Artifacts has me a little puzzled about their genre of "alternative indie".  After some time listening to their EP on spotify …I realized they also have a familiar sound.
Tell me what you think, my conclusions are not in stone.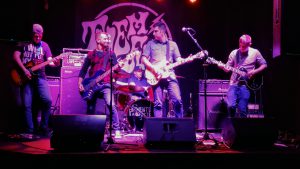 I hear the 90s…Gin Blossoms mashed with Soundgarden…do you?  They are not old enough to instinctively carry that sound in their work…so is this an intentional genre revolt? I suspect so…these guys are meticulous with their studio work and I can't imagine that they would go all willy-nilly tossing a song together. I am highly impressed by their studio sound and the more I listened the more I grew to appreciate all the work they put into it.
The same effort is not lost on their live performance.  You may not hear those glassy studio details during their on stage performance, but you will hear their passionate words and their multi-guitar dynamics.  The rules of music have changed so much over the years and appear to be almost invisible.  These guys are are taking full advantage of those blurry lines and doing things their own way. I look forward to watching them grow and finding out more about their influences.
So go check out some videos and their EP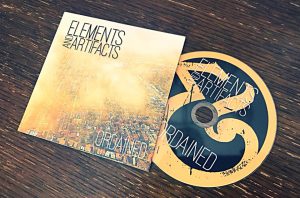 Bismuth RVA:
This female fronted band quickly tosses us back in time with those old sounds of Black Sabbath, Led Zeppelin, and AC/DC while drizzling us with covers from current blues rock/metal sounding bands like Them Evils.  Unless you live under a "rock" you know that we are starting to lose these founding musicians.  It happens to every generation eventually.  If I was a musician, I would be honored to find such a band that feels so passionate about my work that they have devoted themselves to sharing my music.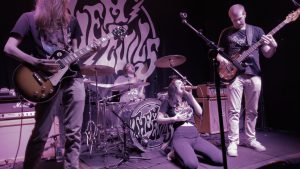 Them Evils:

Who are Them Evils?  Other than some guys from California that were excited to have Bismuth cover their song She Got Nothin' they are also the guys at the forefront of the return of straightforward rock n' roll.  I first saw them in Spring 2017… I was startled by their passion and enthusiasm for classic blues metal which they easily framed around their gritty originals.  These guys are the real deal.  I have watched their popularity grow quickly over the year and am confident that I am seeing the trend in a genre revolution.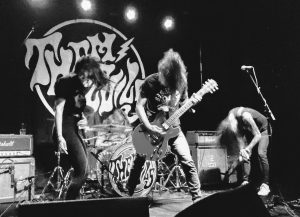 Don't worry if you missed them when they came through Richmond, Virginia last week.  They are almost always touring and you can catch them next time around or even at one of the many popular national music festivals.
Click on through for their Tour Schedule, Spotify and their Brand New Video…worth watching until the end!
EDIT 6/3/2018 Tossing in a little extra post from Girl at the Rock Shows way out in Minnesota who caught these rockin' boys for the first time…happy to say she loved them too!
So there you go…the music genre cycle continues…I will keep looking for those gritty rockstars, let me know if you see any.
*** I am not a photographer, you get what you get.
Keep on scrolling for more immaterial details…
Wrap it Up with #touchabassist and Some Merch: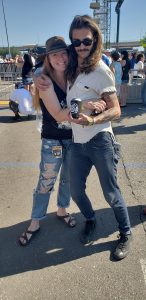 Just as a reminder…I touch bassist.  What started as a joke with Jake Massanari from Them Evils back in April 2017 has blossomed into an extra habit of mine.  Look for my #touchabassist especially if you are a bassist!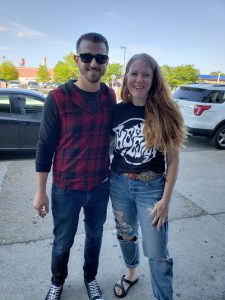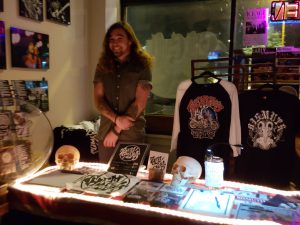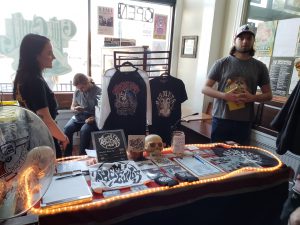 MUSICIANS TAKE NOTE: Your audience wants to support you and thank you for filling their evening with memories. The Camel has one the best merch areas around.  They provide plenty of room that can be easily lit from overhead and/or with natural light.  Your belongings are relatively safe in a private bench seat area that also has some easy access outlets. So bring your merch to this welcoming venue, stop hiding it on the edge of the stage or over by the sound guy.