–observations and opinions of Melanie Garell
Songwriter Showcase at The Camel–April 22, 2018
What does "showcase" mean? It usually means some of the open mic hosts or musician asked you to join them and a few other singer songwriters to put together a show with them.  It happened this was actually two events, with one starting at 4:00 and the other at 9:00. Needless to say, I was at The Camel way too long…as much as I love it there.  I wanted to be there for Elliot Johnson during his 5:00 slot and for Jonathan Facka during his 11:00 slot…I survived.  Why do I say survived…you guys know I am a rock n' roll lady and I need an hourly dose to get me through the day.  Yes, I joke about this often…but all in fun really.  I have deep respect for all styles of music and I even admit that I listen to a little rap here and there.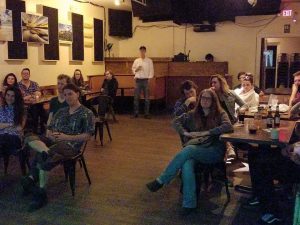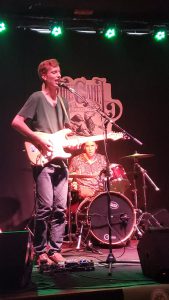 There were lots of musicians during the Songwriter Showcase with Gray Stephenson unfortunately I don't remember most of their names and most of my pics and videos were eaten up by my Instagram story.
Some were more memorable than others, but clearly I need to take better notes next time.  So I am going to focus on Mr. Elliot Johnson.
Who is this guy?  So far the only guy in town that I have found making original "pop" music.  He plays solo, duet and trio whenever and wherever he can which makes him very versatile and easy to book.
And if you needed more proof of his skills…stay posted for future articles.  He can play most tunes on the fly and is very supportive of other artist.
Please go check out his spotify and get this guy noticed!  Favorites at our house are "Burning and "Sunset".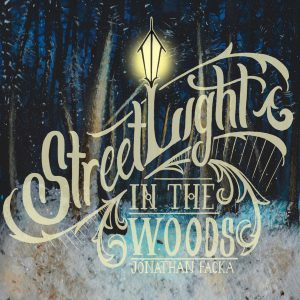 Like I said, I had two fellas to support that night.  Here goes Part II.  Genu Jay hosted Songwriter Night at The Camel and is a very talented musician as well.  Go check him out for some new music.  Again, I didn't catch the details of the other songwriters…but everyone knows Jonathan Facka . He has been running the open mic circuit between Richmond, VA and Virginia Beach…with an occasional out of state adventure.   I have watched him work through and perfect every song and it paid off in the end with a full album release just weeks ago.  Head over to his spotify and check it out…especially if you like indie/folk.  Tossing in a P.S. Elliot Johnson was mastering engineer for this album.  More credits at www.jonathanfacka.com