"You don't get what you want, you get what you are."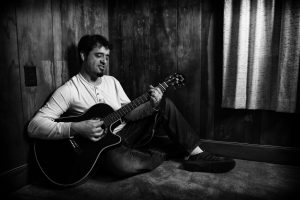 Band History:
Jason & the DazieTrain (2015-??)
From Sin to Zen with Jason Ochsner
Opinions and Observations of Melanie Garell
Jason Ochsner with his band Jason & the DazieTrain, Bismuth RVA and touring Philly band Wade in the Water met through a show arranged by their booking agent. Bismuth's frontwoman, Emma Garell, and Jason quickly bonded over their love of metal music and Jason's history as a metal frontman in his earlier years. This connection is just the beginning of a year of collaboration between the two. Jason's passion for sharing all that he has learned from the ups and downs of the music business is boundless.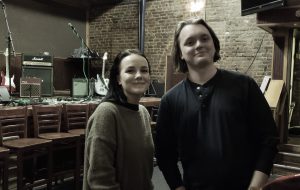 Emma Garell vocalist of Bismuth RVA and Dan Scanlon bassist for Wade in the Water
Jason's years of experience, from growing up in his mother's country bar to playing metal festivals and on to recording seven albums, gives him lots of perspective.  He has plenty to share about how he left sin behind to find zen in his latest solo project. Come check him out!
Saturday, July 14th at On the Rox he will be having his comeback debut for The Hollow Body Experience.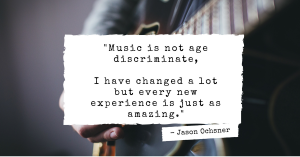 He has always liked playing with a full band so I am looking forward to watching Jason's growth on his next chapter as a solo artist.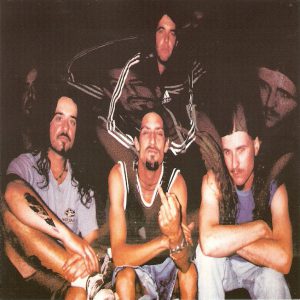 Seventeen year old Jason started playing in either bars with country or blues bands to make ends meet while supporting his real passion for metal music. His metal band, Sindistry, was where his heart lived for most of his career.  These ten years gave him more knowledge and experiences than could ever be learned in any classroom; including but not limited to surviving the temptations of the rock scene, band management, and navigating the evolution of one's OWN music. 
I only wish I had room and time to compile his entire life's lessons here, but let me just start with an inspiring portion.